Discover powerful anti-aging ingredients that work together to boost the body's natural collagen to reduce the signs of aging.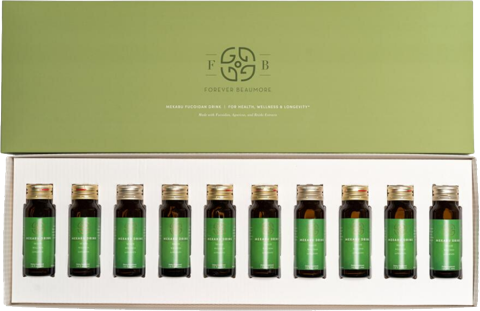 Mekabu Fucoidan Health Drink
A holistic drink with key vitamins to strengthen
the immune system. Improve longevity and feel amazing.
Join Forever Beaumore for new videos, discount code, and more!
See What People Are Saying
⭐️ ⭐️ ⭐️ ⭐️ ⭐️
Staff is friendly and attentive. I highly recommend their collagen drink. I love the taste. I consumed twice bottle a week. I can see my skin brightened and moisturizer.❤️🤩🥰🥰
Jen is very nice and kind. I like her so much.
Forever love Beaumore Cosmetics
- Tiff T. Forever Beaumore Customer
⭐️ ⭐️ ⭐️ ⭐️ ⭐️
Love their Collagen products! Thank you for providing great products and for all your support of the community!

- Jenny D. Forever Beaumore Customer